One of the things you can do with a pinhole lens is point the camera straight at the sun. Can't remember the shutter speed here, it was faster than the others though... maybe 1/60 second.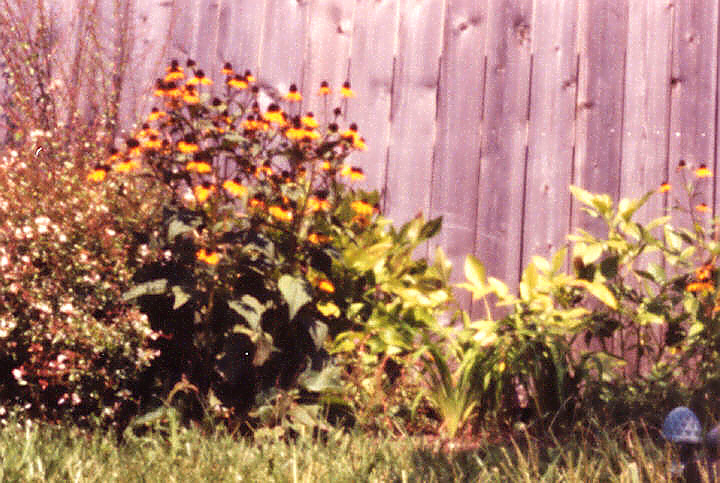 Sharpness isn't great, but you can make out detail like the nail heads in the fence.



One of the neat things about the long exposures is the ghostlike effects you can create with moving subjects.



Here's another, less obvious: a few freight cars with no wheels.



When the sun hit the pinhole plate, I got these rainbow colors scattered over the image; a combination of reflection and diffraction, I guess.